Product information
Factory Engineering Service
Power-assisted units
These assistive devices are suitable for easy, hand-push transport of heavyweights up to one ton thanks to power provided by the electric motor.
A sensor located in the handle is used to control the motor and provide an assistive force suitable for the load. Regenerative braking is used to stop the cart instead of electromagnetic brakes and a gearbox, this energy is used to recharge the battery.
The drive system is attachable and can be installed on existing dollies.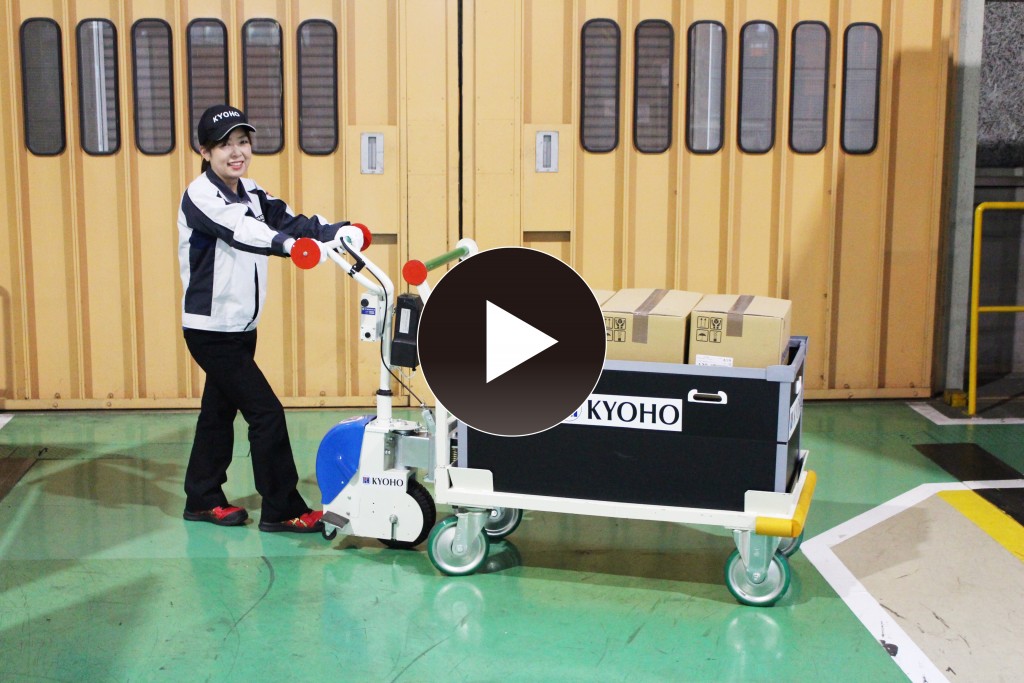 Manipulator for car door installation
Using low-thrust assistive technology and our experience with hanger conveyors, we developed a system that relieves the burden on assembly line workers.
3D-CAD is used to confirm prior operability.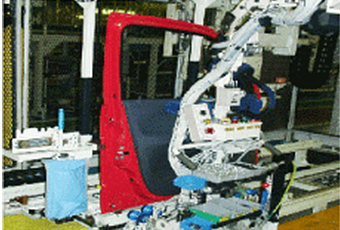 Quantitative pick-out machine
Pick-out the necessary quantities of small parts from the tray, such as screws and nuts.
The supply quantities can be specified in the controller settings, and a rotating drum mechanism prevents entanglement of the parts.
Powered by a 100V AC power source, this lightweight and compact device can be easily installed on the dolly.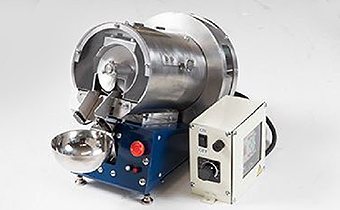 Empty box skid shooter
This mechanical shooter was designed to improve operation safety at empty box return zones of shipping docks.
Simple operation of a lifter device allows empty box to slide down a slope. The slide speed is controlled to ensure safety when stacking empty box.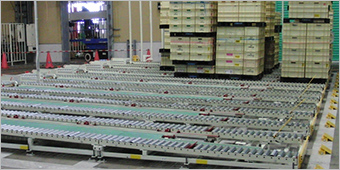 High-speed sorters
This device is used at logistics centers to automatically sort and deliver containers to their proper destination by a conveyor based on the size or type of container. This high-speed sorter can quickly switch roller direction. Unitization make it easy to be setup. This conveyor device realized no need of barriers or other safety devices by low-thrust.